Welcome to HMC Corporation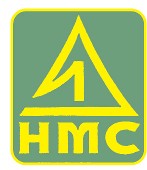 Established in 1953, our focus is to offer equipment to lumber manufacturers that will improve quality and yield while improving efficiency.
HMC's core products include Debarkers, Carriages, Carriage Drives, Trimmers, Waste Conveyors, Lumber Handling Equipment, Infeed and Outfeed to Band Resaws, Chain Turners, Metal Detectors, Tilt Hoists, and Band Mills. We also have some Used/Rebuilt Products and other lumber products for sale.